We would like to say a huge congratulations to all the finalists and winners this year!
SPONSORED BY: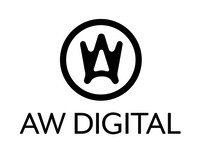 Over the past 13 years, the Franchise Marketing Awards have become one of the industry's most highly-coveted accolades. They are renowned for celebrating innovative campaigns and effective marketing support offered by franchisors to their franchisees. 
Judged by an independent panel of experts, the awards are open to all franchisors that operate an ethical franchise and can demonstrate marketing excellence.
This year's awards were sponsored by AW Digital, a highly dedicated, skilled and reliable IT Support company. For over 25 years, AW Digital has provided one of the UK's biggest franchise brands with dependable IT support services and expertise on a daily basis. Their technical specialists will help design and support all of your business IT requirements, from tailored infrastructure (hardware and software) through to network security, bespoke software development, EPOS systems, Servers, Storage and Digital Marketing. By partnering with them, they will ensure that you can focus on generating more revenue streams for your business and make it as efficient, secure and profitable as possible.
Click here for the full list of finalists and winners.
The winners, who have earnt recognition for their highly effective and innovative marketing campaigns, are listed below:  
The winners of the Franchise Marketing Awards 2018:

Best Print Advert - ChipsAway
ChipsAway are not only the original and market-leading, but also the largest network of automotive paintwork repairers in the UK. A comprehensive four-week training course, and ongoing support in areas such as marketing and business development, ensures their franchisees have the best possible start to running their own businesses.
The judges were really impressed with the visual impact ChipsAway's advert made, as well as the witty play on words in their strapline which undoubtedly appeals to their target audience. 
Best Website - Colourfence
Colourfence is a unique, low-maintenance weatherproof fencing system that's guaranteed for 25 years. Franchisees supply and distribute the product in a protected territory of their own. It is a low-overhead franchise that can be operated from home. 
Colourfence demonstrated a site that is easy to navigate, has plenty of engaging content and is visually appealing. The judges described their website as 'a winner on many levels' and particularly liked the use of video testimonials to bring the product franchisees sell to life. 

Best Franchisee Marketing Support - Dream Doors
Dream Doors is the largest kitchen facelift retailer in the UK, with over 80 franchised showrooms nationwide. As a sales and management operation, franchisees don't need any kitchen industry experience. Thanks to award-winning training and support, Dream Doors franchisees are able to grow quickly, with top franchisees earning £150,000+ a year.
Dream Doors really impressed the judging panel with their 360-degree approach and demonstrated an admirable commitment to supporting their franchisees on a local level.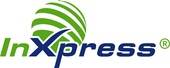 Best Online Marketing Campaign - InXpress
Since starting in 1999, InXpress has become one of the UK's top global delivery partners. They offer customers solutions for both international and domestic express requirements. The InXpress franchise offers you high-earning, residual income, suitable for anyone with business or management experience, even without freight or shipping experience.
The judges found InXpress to have a well-planned campaign that provided measurable results, as well as excellent email marketing, social media presence and online advertising. The use of humour in InXpress's campaign was the deciding factor for the judges in this category. 
Best PR Campaign - Sandler Training
Sandler Training is the UK's leading sales, management and leadership training organisation, with 30 centres of excellence across the country. The Sandler method uses non-traditional, disruptive methods, giving busy entrepreneurs the freedom to develop on a personal and professional level. Sandler Training in the UK is part of a global organisation with over 40 years' experience; its headquarters are in Baltimore, Maryland, USA.
The success of Sandler Training's campaign was measured by the relevance of coverage to the franchise's target market, as well as the amount of coverage achieved. Sandler Training's professional approach really paid off with some enviable coverage in key publications.

Best Overall Marketing Campaign - Expense Reduction Analysts
Expense Reduction Analysts is part of a global network of procurement consultants with c.150 specialist procurement consultants in the UK & Ireland. We use our specialists' experience to offer businesses strategic advice and practical methods which optimise relationships, get the best from suppliers, and generate cash savings for delighted clients. 
The judges found that Expense Reduction Analysts had a clearly developed theme that had been applied for at least 6 months across a number of different media. Expense Reduction Analysts use of thought-leadership to generate enquiries for franchisees particularly impressed the judges.